1. scouring pad: it looks like the following. It is often used in decoration, metal grinding and polishing, and daily washing. It is a new product with a wide range of uses in the market.
2. Kitchen paper: Kitchen paper is a special kitchen towel. It is larger and thicker than ordinary paper towels, and it absorbs water and oil better.
To sum up: Although the lazy rag looks like paper, it is actually a non-woven fabric, and kitchen paper is a special kind of paper towel. It still cannot get rid of the identity of paper. It can only be used to absorb water and do stubborn stains. , it is still a little powerless to hand it over to it. And scouring pads are mainly used to wash dishes, wash pots, and need to use tap water and detergent to clean!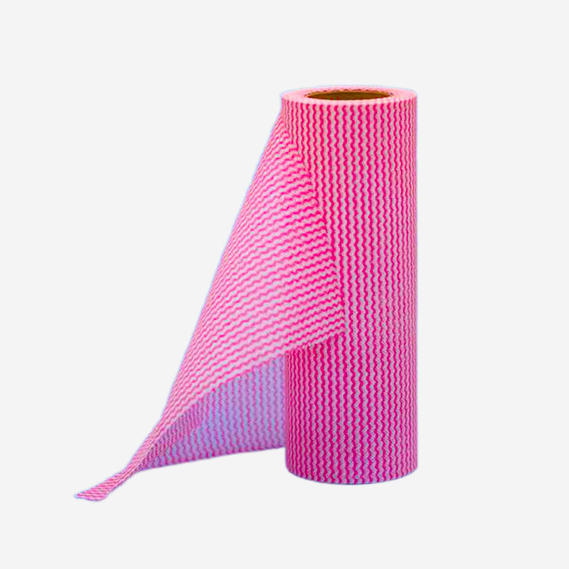 Set up in 2003,
Hangzhou Gang Yu Health Products CO., LTD.
 is a professional manufacturer of spunlace nonwoven fabrics,wood pulp nonwoven, PP spunlace, and the related finished products, varying from household care, hygiene to medical care products. We introduced three continuous spunlace lines with an annual output of 8000 tons of spunlace nonwoven fabric. As 
China Wholesale Non Woven Cleaning Wipes Manufacturers
 and 
disposable Nonwoven Wipes Factory
, We own a processing workshop, more than 20 folding machines, ten perforated roll machines, one wet wipes machine, and six mask machines, specialized in various disposable planar masks, filtering half mask, duster cloth, disposable wipes, and so on. And have gained the BSCI and ISO9001:2000 quality management system. All of our products are exported to Australia, Japan, the USA, Germany, Russia, etc. countries. Warmly welcome all friends to our company with the business cooperation, and built a brighter future together.