What are the advantages of the lazy rag? The lazy rag is a very useful item in life. It is a multi-functional cleaning cloth. It can be used in both wet and dry uses. It can be thrown away after use and will not breed bacteria. Let us introduce what are the advantages of lazy rags?
1. The lazy rag has strong water and oil absorption properties, and it is very convenient to clean tableware, tables, bowls and other items, and the lazy rag is tough and not easy to rot. When encountering stubborn oil stains, you can wet the lazy rag. , and apply an appropriate amount of dishwashing liquid to wipe the oily areas.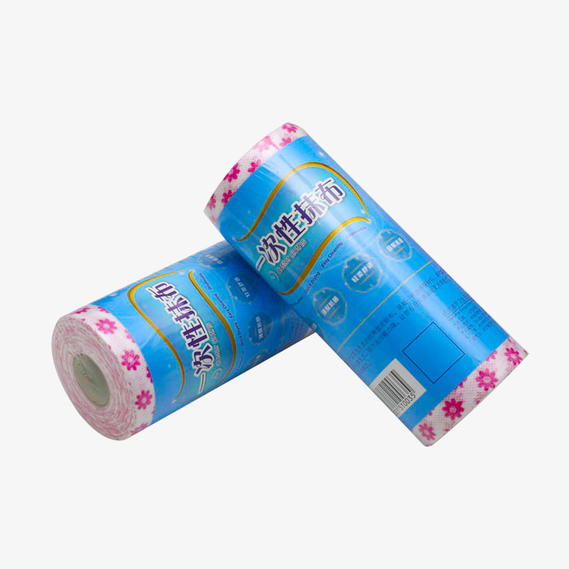 2. Lazy rags can be used once and thrown away after use, so there is no risk of breeding bacteria; it can also be rinsed with water after use and then continue to use. Generally, a lazy rag can be used for about two to three days.
3. The disadvantage of the lazy rag is that due to its strong water absorption and oil absorption, if it touches the food, it will absorb the surface moisture and oil of the food, which will affect the taste of the food; and the lazy rag should not be used multiple times, otherwise the cleaning effect will be worse. getting worse.
Set up in 2003,
Hangzhou Gang Yu Health Products CO., LTD.
 is a professional manufacturer of spunlace nonwoven fabrics,wood pulp nonwoven, PP spunlace, and the related finished products, varying from household care, hygiene to medical care products. We introduced three continuous spunlace lines with an annual output of 8000 tons of spunlace nonwoven fabric. As 
China Wholesale Non Woven Cleaning Wipes Manufacturers
 and 
disposable Nonwoven Wipes Factory
, We own a processing workshop, more than 20 folding machines, ten perforated roll machines, one wet wipes machine, and six mask machines, specialized in various disposable planar masks, filtering half mask, duster cloth, disposable wipes, and so on. And have gained the BSCI and ISO9001:2000 quality management system. All of our products are exported to Australia, Japan, the USA, Germany, Russia, etc. countries. Warmly welcome all friends to our company with the business cooperation, and built a brighter future together.