I have occasionally heard of lazy rags, but I have never really seen them, let alone used them. At that time, my first reaction was that the cotton rag in our house was very easy to use, right? Why use that, let's talk about some situations in my actual use.
Since we don't live with our parents, we rarely open fires in our house, and we usually only cook on weekends, so there is always less oily smoke in the kitchen. I use the lazy rag more than I cut the fruit with the cutting board and wipe it. cutting board. Of course a cotton rag will work too, so there's not much to highlight its value here.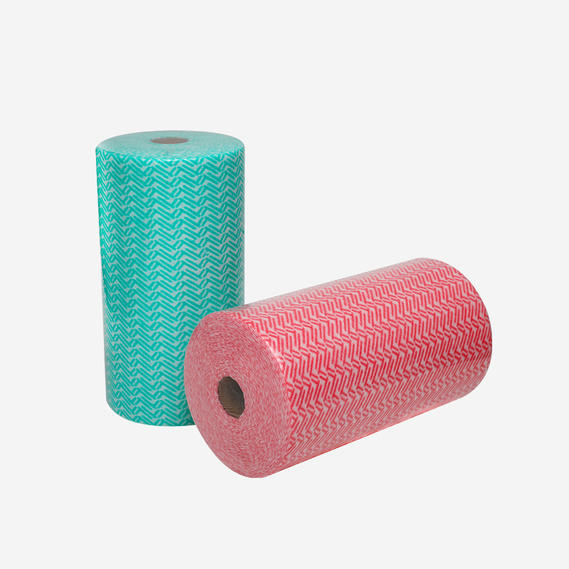 What really made me feel a little more convenient was that once a lot of friends came to my house, and I cleaned the kitchen after cooking. The stove and the kitchen wallpaper behind the stove were stained with a lot of oil. I used two sheets of paper to clean them. It's clean and my hands are not wet. I don't have to put a rag several times in water and detergent to clean it up as usual. When washing dishes and dishes, I wipe it with a lazy rag first, and then put it for a long time. A small amount of detergent can be washed clean, because to put it in the disinfection cabinet for disinfection, it is necessary to dry the water on the surface of the bowl and plate. At this time, the water absorption of the lazy rag is fully exerted, and since then the lazy rag has become a frequent visitor in our kitchen. Although I can't use a roll for a few months, it does bring convenience when it comes to use.
Set up in 2003,
Hangzhou Gang Yu Health Products CO., LTD.
 is a professional manufacturer of spunlace nonwoven fabrics,wood pulp nonwoven, PP spunlace, and the related finished products, varying from household care, hygiene to medical care products. We introduced three continuous spunlace lines with an annual output of 8000 tons of spunlace nonwoven fabric. As 
China Wholesale Kitchen Cleaning Wipes Manufacturers
 and 
Reusable Cleaning Wipes Factory
, We own a processing workshop, more than 20 folding machines, ten perforated roll machines, one wet wipes machine, and six mask machines, specialized in various disposable planar masks, filtering half mask, duster cloth, disposable wipes, and so on. And have gained the BSCI and ISO9001:2000 quality management system. All of our products are exported to Australia, Japan, the USA, Germany, Russia, etc. countries. Warmly welcome all friends to our company with the business cooperation, and built a brighter future together.