Modern cleaning tools are numerous and miscellaneous. Although they are for hygiene and health reasons, they often cause trouble and inconvenience in cleaning and storage because the tools are too finely divided. Then you need a lazy rag that is both labor-saving and clean."
Just like a toothbrush cannot be used with others, our generation's cleaning concept is very different from that of the older generation; the parents' generation is poor, as long as they can use it, usually one cleaning tool cleans the world, is it dirty? I don't care if it gets moldy; and we… the cleaning tools in the bathroom, kitchen, living room, dining room, let alone rags, even mops can't be mixed.
This is a consideration of hygiene and health. While clean, the details must be in place. But it is often too finely divided, causing troubles in cleaning and storage.
Cleaning is easy and labor-saving, with cleanliness as the premise, it is not bad to steal a little laziness. The kitchen, as a place to be in contact with all four seasons and three meals a day, is full of human fireworks. Only if it is clean and home is full of happiness.
Non-woven material, can be used both wet and dry, flexible and not easy to break, easy to take out, throw away once used up, easy to use, clean and hygienic, not easy to breed bacteria like old-fashioned rags. It is suitable for wiping the surfaces of kitchen tableware, range hoods, stoves, carding tables, tiles and other items.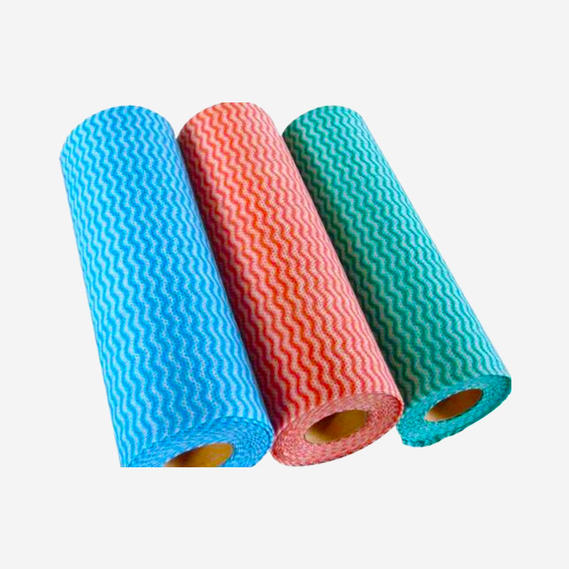 I usually bring my own meals to the company at work, and put a box in the office. It is very convenient to wash the bento box. Everyone knows that it is difficult to wash away the oil stains when washing dishes with bare hands. Disposable wipes are clean and hygienic, and you don't have to wash a pool of dirty rags, let alone worry about mold.
Set up in 2003,
Hangzhou Gang Yu Health Products CO., LTD.
 is a professional manufacturer of spunlace nonwoven fabrics,wood pulp nonwoven, PP spunlace, and the related finished products, varying from household care, hygiene to medical care products. We introduced three continuous spunlace lines with an annual output of 8000 tons of spunlace nonwoven fabric. As 
China Wholesale Kitchen Cleaning Wipes Manufacturers
 and 
Reusable Cleaning Wipes Factory
, We own a processing workshop, more than 20 folding machines, ten perforated roll machines, one wet wipes machine, and six mask machines, specialized in various disposable planar masks, filtering half mask, duster cloth, disposable wipes, and so on. And have gained the BSCI and ISO9001:2000 quality management system. All of our products are exported to Australia, Japan, the USA, Germany, Russia, etc. countries. Warmly welcome all friends to our company with the business cooperation, and built a brighter future together.