Nonwoven businesses, in general, rely on high nonwoven mass production, high design, and continuous innovation due to competitive pressures to ensure high quality, regulated products are produced at the lowest cost. The industry is driven by technological developments in machinery, process control and materials to have a sustainable future, and nonwovens businesses need to be at the forefront of these developments. Nonwoven fabrics are broadly defined as web structures bonded together by mechanically entangled fibers, thermally fused fibers or chemically bonded fibers. Nonwovens are not made by weaving or knitting and do not require converting fibers into yarns. Nonwovens are engineered fabrics that can be used alone or as very durable fabrics. They are used in many applications including; baby diapers, adult incontinence products, wipes, surgical drapes and lids, fluid cartridges and bag filters, face masks, air conditioner filters, soil stabilizers and road subgrades, erosion control, drainage systems .
nonwoven fabric
Insulated fiberglass batting, pillows, cushions and upholstery padding, carpet backing, automotive heads and upholstery, house wrapping and disposable clothing. Whether in simple terms, as a series of manufacturing steps including forming a web, winding or entangling or bonding fibers to the fibers to impart mechanical integrity to the structure, and finishing/converting the fabric to impart the fabric's some special properties. The characteristics of the fiber web are key determinants of the physical properties of the final product. The method of forming the web is determined by the fiber length. Initially, the method of forming a web from staple fibers was based on a textile carding process, while the webs from staple fibers were based on wet process similar paper towels. These technologies are still in use, but web-based methods exit the filament immediately, and extruder spinning has also been developed.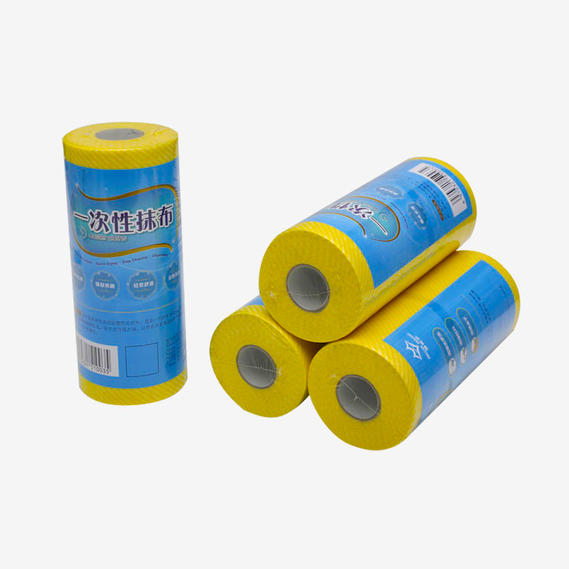 Fiber webs have little mechanical strength and require further manufacturing processes to form fabrics with useful properties. There are a number of processes used to accomplish this as described in the next section. There are many different yarns that can be used. Home furniture is a market for these fabrics. Other uses are vacuum bags, geotextiles, filtration and the internet. In many applications, stitched fabrics are replacing woven items because they can be produced faster and, therefore, considerably less expensive to produce. A portion of all fibers act as thermal binders, eliminating the use of latex or resin binders. Thermal bonding is the predominant method for industrial use of baby diaper covers. Polypropylene is the most suitable fiber, with a melting point as low as about 165°C. The touch is also very soft.
spunlace nonwoven factory
The web is passed between heated calendar rolls, bonding in the web. In most cases, point bonding through the use of embossing rolls is the most desired method to add softness and flexibility to the fabric. Use a smooth roller to bond the entire surface of the fabric, increasing strength but reducing drape and softness. A chemical binder is applied to the web and cured. The most commonly used adhesive is latex because it is economical, easy to apply, and very effective. Several methods are used to apply the adhesive, including saturated bonding, spraying, print bonding, and foam bonding.
kitchen wipes wholesale