Non-woven fabrics have special functions such as absorption, liquid absorption, etc. Wet wipes material repellency, elasticity, extensibility, softness, strength, flame retardancy, redundancy, washability, buffering, filtration, barrier bacteria and sterility. They are combined with other materials to provide products with different spectral properties, used alone or as components in apparel, furniture, healthcare, engineering, industrial and consumer products.
Because of its wide application, many people will have such questions: why is static electricity generated in the production process of non-woven fabrics? The problem of static electricity in the production process of non-woven fabrics is mainly due to the fact that the fibers are in contact with the card clothing. Caused by low moisture content, it can be divided into the following points:
(1) The weather is too dry and the humidity is not enough.
(2) When there is no oil on the fiber, there is no antistatic agent on the fiber. Since the moisture regain of polyester-cotton is 0.3%, the lack of antistatic agent in the production process will generate static electricity.
(3) If the oil content of the fiber is low and the content of the electrostatic agent is low, static electricity will be generated.
(4) Due to the special molecular structure of silicone polyester cotton, there is almost no moisture on the finishing surface, so it is relatively easy to generate static electricity during the production process. In general, the sliding degree of the handle is proportional to the static electricity, the smoother the silicon wool, the greater the static electricity.
(5) In addition to humidifying the workshop, effectively eliminating oil-free cotton in the feeding stage is also an important task.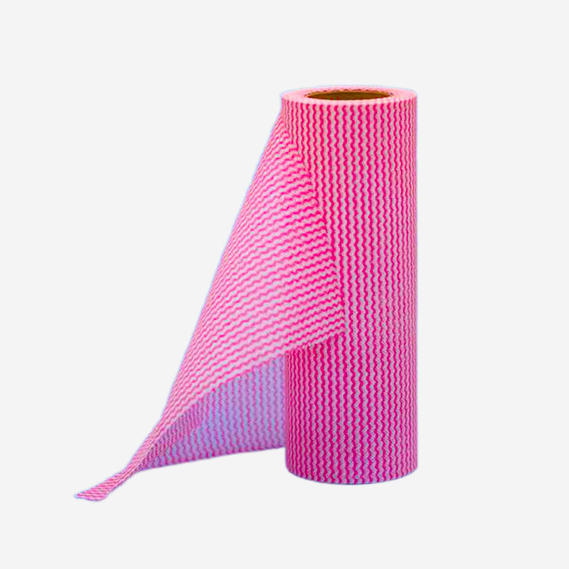 Set up in 2003,
Hangzhou Gang Yu Health Products CO., LTD.
 is a professional manufacturer of spunlace nonwoven fabrics,wood pulp nonwoven, PP spunlace, and the related finished products, varying from household care, hygiene to medical care products. We introduced three continuous spunlace lines with an annual output of 8000 tons of spunlace nonwoven fabric. As 
China Wholesale Non Woven Cleaning Wipes Manufacturers
 and 
disposable Nonwoven Wipes Factory
, We own a processing workshop, more than 20 folding machines, ten perforated roll machines, one wet wipes machine, and six mask machines, specialized in various disposable planar masks, filtering half mask, duster cloth, disposable wipes, and so on. And have gained the BSCI and ISO9001:2000 quality management system. All of our products are exported to Australia, Japan, the USA, Germany, Russia, etc. countries. Warmly welcome all friends to our company with the business cooperation, and built a brighter future together.