The main spunlace nonwoven fabric of microfiber has the characteristics of softness, lightness, high strength and good water absorption. When microfibers are used in spunlace nonwovens, the resulting nonwovens have different softness. Not only fundamentally changes the appearance of traditional synthetic fiber products, but also achieves unique functions. Due to the nature of microfibers, the capillary action in nonwovens is greatly increased, which changes the air and moisture permeability of the fabric: the larger specific surface area and larger interspaces of microfiber products make the product more resistant to particles The adsorption capacity is greatly enhanced; the microfibers formed in the process of spunlace nonwovens are denser than ordinary synthetic fibers, with a mixed and disordered three-dimensional structure, and the leather effect made is close to real leather.
The research and development of spunlace composite technology not only overcomes some limitations of nonwoven products and the increase of varieties, but also greatly expands the application field of spunlace nonwovens, and promotes the development of spunlace nonwovens and its full process technology and improvement. Because wood pulp price spunlace is usually much cheaper than short fiber, and pulp has good moisture and hand feel, so products made from fiber are cheaper than all fiber products, the price is very competitive, but very demanding in terms of technology filtering system.
The appearance of the product has a natural luster and is as soft as silk or suede; the strength of microfiber spunlace nonwovens is significantly higher than that of fibers made only from conventional spunlace nonwovens, and the vertical and horizontal strengths are closer, Made of leather, leather performance advantages are more prominent. Although it started late in my country, it has a strong development momentum and has a dominant tendency.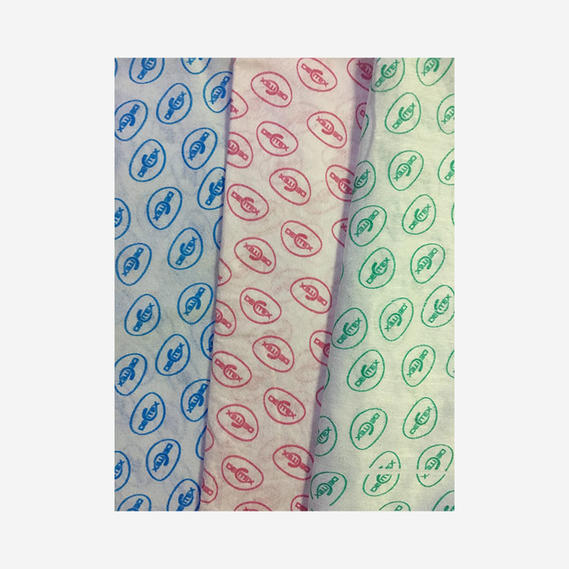 The suit leather made of microfiber spunlace non-woven fabric has excellent comprehensive performance, which is reflected in high softness, lighter than genuine leather, good drape, good air permeability, good moisture permeability and comfortable wearing. The colors are bright and varied, and the fluffy, plump, and uniform are conducive to design and tailoring. In addition, compared with genuine leather, microfiber non-woven garment leather can be washed with water and will not be moldy or moth-eaten, making maintenance very easy. In terms of appearance and internal performance, it has completely changed the shortcomings of traditional artificial leather, which are hard, wrinkled and airtight. Today, it has largely replaced leather in apparel products.
Set up in 2003,
Hangzhou Gang Yu Health Products CO., LTD.
 is a professional manufacturer of spunlace nonwoven fabrics,wood pulp nonwoven, PP spunlace, and the related finished products, varying from household care, hygiene to medical care products. We introduced three continuous spunlace lines with an annual output of 8000 tons of spunlace nonwoven fabric. As 
China Wholesale Non Woven Cleaning Wipes Manufacturers
 and 
disposable Nonwoven Wipes Factory
, We own a processing workshop, more than 20 folding machines, ten perforated roll machines, one wet wipes machine, and six mask machines, specialized in various disposable planar masks, filtering half mask, duster cloth, disposable wipes, and so on. And have gained the BSCI and ISO9001:2000 quality management system. All of our products are exported to Australia, Japan, the USA, Germany, Russia, etc. countries. Warmly welcome all friends to our company with the business cooperation, and built a brighter future together.