1. What is a lazy rag
Lazy dishcloths are non-woven fabrics, which can be used to wipe the table after being wet with water. Simply put, it is a disposable version of the dishcloth
2. How about the price comparison
Lazy rags are very cost-effective compared to ordinary rags. You can buy 50 lazy rags for a few dollars. One lazy rag can be used repeatedly for 1-2 days. Because it cannot be replaced frequently, it is easy to breed bacteria. In summer, some rags go up and there is an unpleasant smell, which is very unhygienic.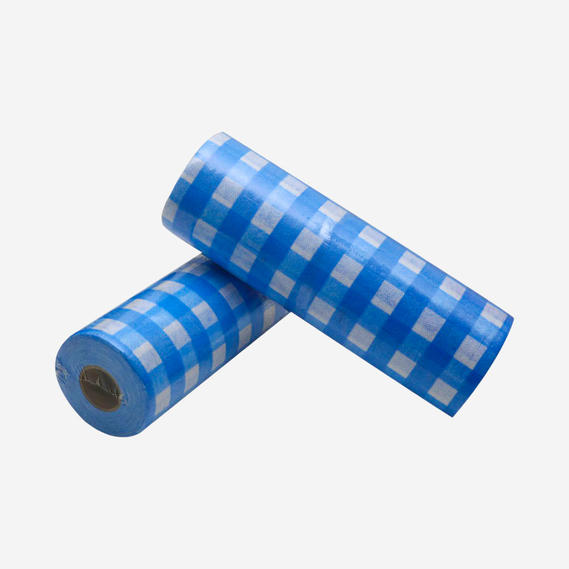 3. In those cases, it is more suitable to use lazy rags
For example, cleaning the table, washing dishes, tidying up the kitchen, etc. can be used as a lazy rag. It can be said that I have a cloth in my hand!
4. How about security?
For kitchen supplies, safety and hygiene are important. Lazy dishcloths are made of non-woven fabrics, which are safe and hygienic and can be purchased with confidence.

Set up in 2003,Hangzhou Gang Yu Health Products CO., LTD. is a professional manufacturer of spunlace nonwoven fabrics,wood pulp nonwoven, PP spunlace, and the related finished products, varying from household care, hygiene to medical care products. We introduced three continuous spunlace lines with an annual output of 8000 tons of spunlace nonwoven fabric. As China Wholesale Kitchen Cleaning Wipes Manufacturers and Reusable Cleaning Wipes Factory, We own a processing workshop, more than 20 folding machines, ten perforated roll machines, one wet wipes machine, and six mask machines, specialized in various disposable planar masks, filtering half mask, duster cloth, disposable wipes, and so on. And have gained the BSCI and ISO9001:2000 quality management system. All of our products are exported to Australia, Japan, the USA, Germany, Russia, etc. countries. Warmly welcome all friends to our company with the business cooperation, and built a brighter future together.