Simply put, nonwovens open doors of opportunity for everyday convenience that were dreams or wild imaginations not so long ago. Just as Henry Ford made it possible for ordinary people to own a car, and just as the Wright brothers made it possible for people to glide from one part of the country to another more than 1,000 miles away in a few hours, nonwovens have revolutionized several An industry where we now produce hundreds of products that would be too expensive or impossible to make a profit if not produced. A standout feature of nonwovens is that they can be very durable, if desired, or disposable, limited-life fabrics. In addition to this, nonwovens have infinitely versatile properties such as super absorbency, resilience, liquid repellency, extensibility, strength, softness, flame retardancy, cushioning, washability, bacterial barrier , filtration and sterility.
Nonwoven manufacturers are able to combine these qualities in countless ways to create products with the unique, specific characteristics that customers demand or need at very reasonable prices. Despite these advantages, many people may not know about nonwovens, and even if they do, they may not know that nonwovens are an integral and important part of their lives. These disposable products are practical and affordable because they tend to remain soft to the touch, won't damage the table surface, are 100% biodegradable and environmentally friendly, have beautiful designs, proper hygiene, and are reasonably priced. Nonwovens are ideal for carpet structural reinforcement because they extend the life of the carpet, protect the integrity of the product and, with proper use and deployment, reduce the chance of mold development or bacterial accumulation.
These also make installation easier, help protect wood surfaces, and also help make repairs more feasible. Unfortunately, disposable diapers have been around for a relatively short time. Before cloth diapers came along, people didn't really have a diaper replacement. Cloth diapers don't absorb much water, smell bad and have to be washed. While the earliest disposable diapers weren't that great, the new design is actually a better overall paradigm of "how to keep babies fresh, comfortable, dry and clean for as long as possible." The new disposable diapers feature color-changing indicators to show if the child is wet, special size features, and reattachable tm-type velcro closures. Dry floor coverings provide the best performance and convenience.
The thickness of the non-woven fabric used allows it to conform to any surface, thereby more effectively attracting dirt, dust and hair. Nonwovens can help alleviate the energy crisis by helping to provide cost-effective solutions related to heating. Conductive fabric, with special liner integration, that can help heat surfaces, whether tile, wood, ceiling tiles or wall coverings. In these cases, heated fabrics can replace other heating systems by generating heat through radiation. Interestingly, new developments in nonwovens will create household products that do a great job of repelling dirt, removing dust mites, and offering antibacterial properties. Most people have used a dryer at least once in their lifetime. These durable fabrics, usually anti-static and very thin construction, can withstand very high temperatures in the dryer. They can also gradually release special softeners and odors over time, while the clothes are being dried.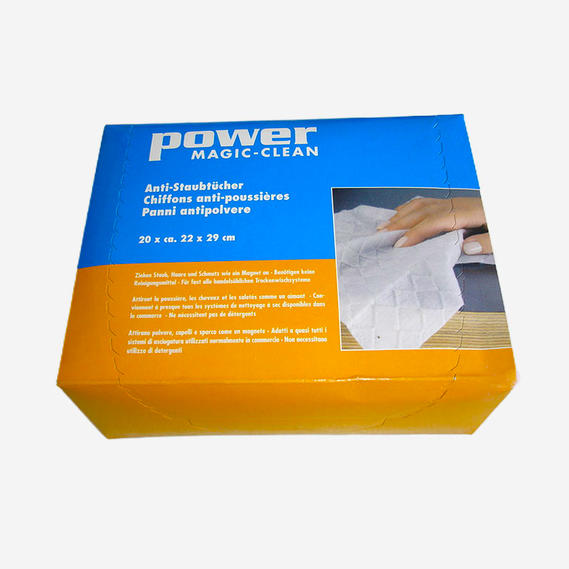 Set up in 2003,
Hangzhou Gang Yu Health Products CO., LTD.
 is a professional manufacturer of spunlace nonwoven fabrics,wood pulp nonwoven, PP spunlace, and the related finished products, varying from household care, hygiene to medical care products. We introduced three continuous spunlace lines with an annual output of 8000 tons of spunlace nonwoven fabric. As 
China Wholesale Non Woven Cleaning Wipes Manufacturers
 and 
disposable Nonwoven Wipes Factory
, We own a processing workshop, more than 20 folding machines, ten perforated roll machines, one wet wipes machine, and six mask machines, specialized in various disposable planar masks, filtering half mask, duster cloth, disposable wipes, and so on. And have gained the BSCI and ISO9001:2000 quality management system. All of our products are exported to Australia, Japan, the USA, Germany, Russia, etc. countries. Warmly welcome all friends to our company with the business cooperation, and built a brighter future together.