Cleaning wipes are pre-moistened disposable cloths that are used to clean surfaces. They are typically made of a soft, absorbent material, such as a nonwoven fabric, that is infused with a cleaning solution. The solution may contain a variety of ingredients, including surfactants (which help to remove dirt and grime), solvents (which help to dissolve stains), and fragrances (which can help to mask odors).
Cleaning wipes can be used to clean a wide range of surfaces, including counters, tables, desks, and appliances. They are particularly convenient for cleaning on the go, as they do not require the use of water or a separate cleaning solution. Some cleaning wipes are also specifically formulated for use on certain surfaces, such as wood or glass.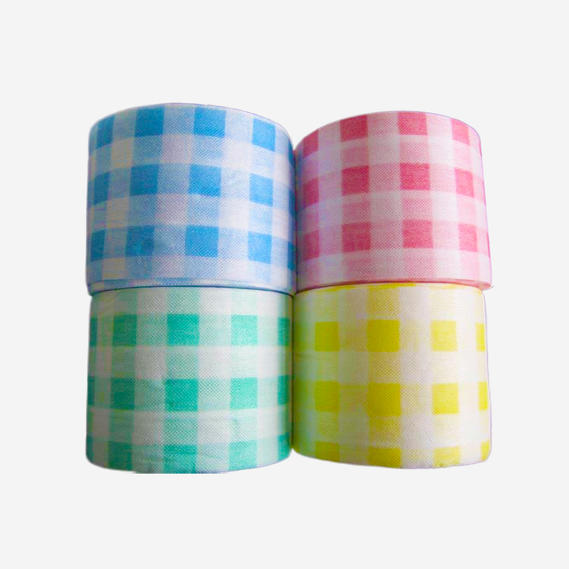 It is important to follow the instructions on the package when using cleaning wipes, as some surfaces may be damaged by certain cleaning solutions. It is also a good idea to test the wipes on a small, inconspicuous area before using them on a larger surface to ensure that they do not cause any damage.

Set up in 2003,Hangzhou Gang Yu Health Products CO., LTD. is a professional manufacturer of spunlace nonwoven fabrics,wood pulp nonwoven, PP spunlace, and the related finished products, varying from household care, hygiene to medical care products. We introduced three continuous spunlace lines with an annual output of 8000 tons of spunlace nonwoven fabric. As China Wholesale Spunlace Wipe Manufacturers and Printing Spunlace Wipes Factory, We own a processing workshop, more than 20 folding machines, ten perforated roll machines, one wet wipes machine, and six mask machines, specialized in various disposable planar masks, filtering half mask, duster cloth, disposable wipes, and so on. And have gained the BSCI and ISO9001:2000 quality management system. All of our products are exported to Australia, Japan, the USA, Germany, Russia, etc. countries. Warmly welcome all friends to our company with the business cooperation, and built a brighter future together.