Non-woven fabrics use warp and weft threads, which are very convenient to cut and sew, and are light and easy to shape, which is deeply loved by handicraft enthusiasts.
Since this is a fabric that can be made without spinning, the web structure is created by mechanically, thermally bonding or chemically orienting or randomly arranging textile staples or filaments.
This thread is not made by winding and weaving yarns one by one, but directly bonding the fibers together by physical methods, so when you get the sticky scale on the clothes, you will find that this Lines cannot be drawn. Non-woven fabrics are products that break through the traditional textile principles. They have the characteristics of short process flow, fast production speed, high output, low cost, wide application and many sources of raw materials.
The relationship between nonwovens and spunbonds
Spinning and non-spinning are dependent. There are many production processes for non-woven fabrics, of which spunbond is one of them (including spunbond, meltblown, hot rolling, spunlace and other processes, most of which are spunbond nonwovens on the market).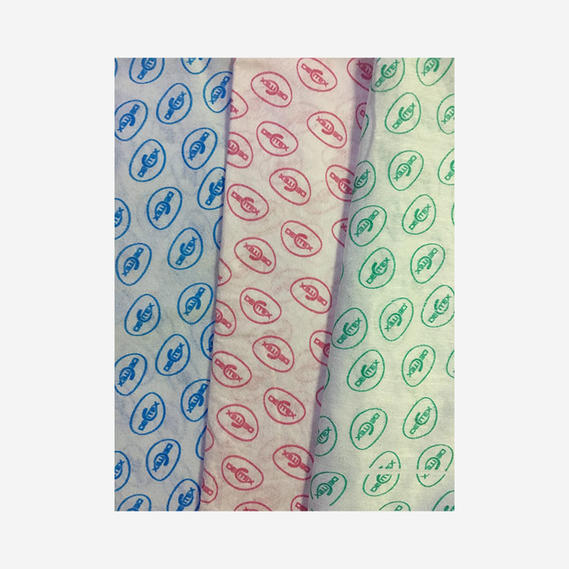 According to its components, there are polyester, polypropylene, nylon, spandex, acrylic, etc.; different components will have different styles of non-woven fabrics. But spunbond fabrics usually refer to polyester spunbond and polypropylene spunbond; and the styles of the two fabrics are very similar, which can be identified by high temperature tests.
Non-woven fabrics refer to non-woven fabrics that directly use polymer chips, short fibers or filaments to make fibers flow through airflow or mechanically form a network, then spunlace, acupuncture or hot rolling to reinforce, and finally finished. This new type of fiber product has a soft, breathable and flat structure, which has the advantages of not producing lint, strong toughness, durable, soft like silk, and also enhances the elasticity of the fabric, and compared with cotton fabrics, non-woven bags are easy to molding, and the cost is low.